Scenic Tours and Travels – Sri Lanka – Crystal Holiday Bungalow

Excellent 3 Bedroom Holiday Bungalow, Attached Bathrooms. Hot Water
Just 15 Minutes to Ella / 5 Minutes to Heeloya Station
Transport from Bandarawela Town or Railway Station provided on request
Places of Interest
Ravana Falls
Duhinda Falls
Diyaluma Falls
Lipton Seat
Adism Bungalow
Horton Plains
Aislaby Tea Factory
Bogoda Bridge
Dova Rock Temple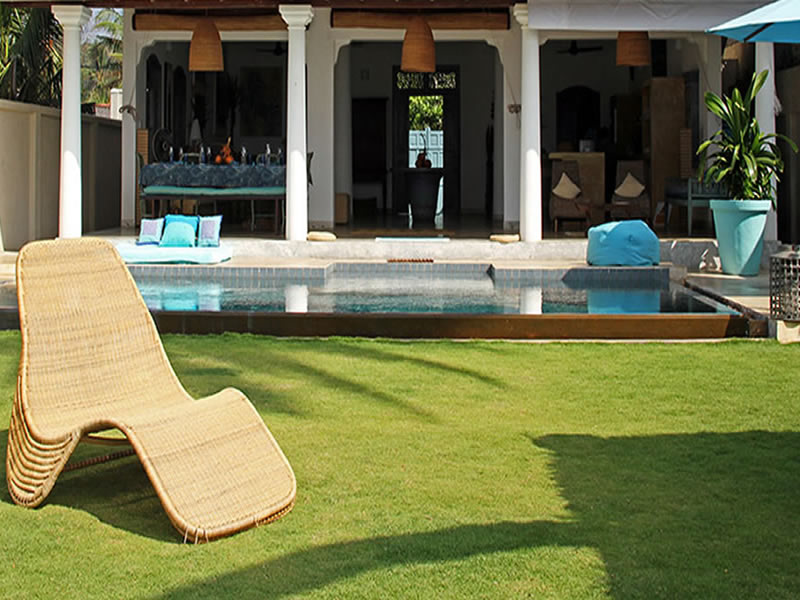 Scenic Tours and Travels – Sri Lanka – Sisindu C
A villa near Galle, Sri Lanka

A really beautiful villa situated on a stunning sandy beach — 10 kms from Galle and the new Southern Expressway to Colombo. A small courtyard takes you through large double doors into a spacious and charming room, outside of which a swimming pool and manicured lawn lead to the beach. Sisindu C "The perfect place for you".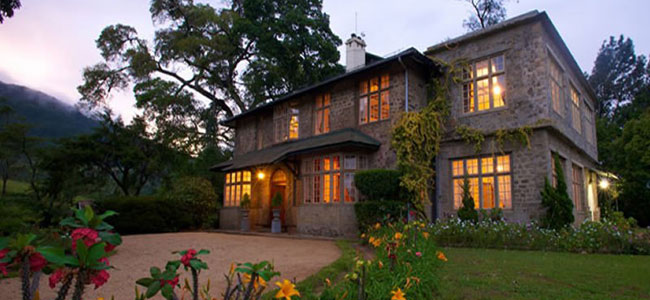 Scenic Tours and Travels – Sri Lanka – Taylor's Hill

This heritage property built in Circa 1900's was commissioned by Mr. Dominic Elwes, a British colonial planter who cultivated Arabica coffee on the gentle sloping hills of his Pattiyagama estate in the picturesque Hewaheta valley. These early plantations emerged close to the hill capital of the historic city of Kandy under the British rule. Large grants of crown land were given to British subjects to cultivate this valuable crop. Mr. Elwes established a coffee plantation complete with a factory and a plantation bungalow. This plantation thrived and prospered till the coffee blight destroyed the crops. James Taylor, a young British planter, who was working in the adjacent estate of Loolukandura, was experimenting with the tea plants from Assam and rapidly this whole area inclusive of Mr. Elwes estate was commercially cultivated with thriving tea which has become a world renowned beverage.
The bungalow which is now called Taylor's Hill was built by a leading British engineering firm called Walker & Greg. The specification given by Mr. Elwes was that of an English country manor including large drawing rooms, spacious bedrooms and balconies to take in the fabulous views. The bungalow is well positioned at the foothills of the famous Kondagala mountain range reputed for its Leopards and rare Flora and Fauna with a unique rain forest overlooks the Blue Mountain range of Hewahata.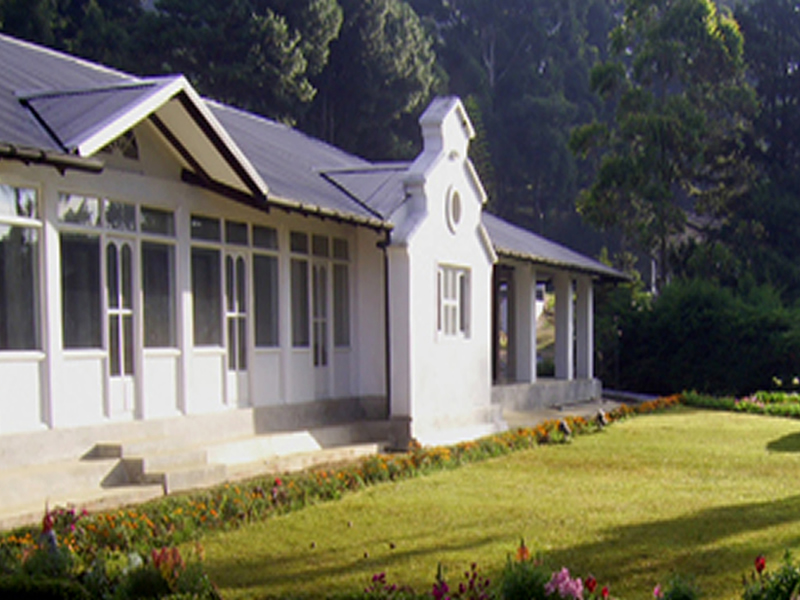 Scenic Tours and Travels – Sri Lanka – Nazareth Retreat
The Nazareth Retreat of Nuwara Eliya bears a long and eventful history since 1910, a time when it was procured by the De La Salle Brothers of Sri Lanka to be used as a Christian retreat home which was later ested to the stewardship of the Diyagala Boys' Town, Ragama.
The Nazareth Rertreat at Nuwara Eliya, is just 3 km from the town on the road to Uda Pussellawa and 300 meters along the Lady McCallum Drive, offers affordable holiday guest facilities for single, double and small family groups.
The facility was fully renovated with new guest rooms and halls with all amenities and a restaurant in 2010 and is ideally located with scenic views on three sides with the Nuwara Eliya town nestling in the background.
Scenic Tours and Travels – Sri Lanka – The Beach Lodge
This 6 Room homely holiday retreat, bordering the gorgeous golden beach at Negombo Scenic Tours and Travels – Sri Lanka – The Beach Lodge offers personal hospitality, a friendly casual ambience with exceptional comfort & service

The Beach Lodge is located 12 kms from Sri Lanka International Airport.
Activities
Water Skiing
Wake Boarding
Whale Watching
Sailing
Boating
Diving
Surfing
Snorkeling
NUWARA ELIYA KATUMANA SRI LANKA
Scenic Tours and Travels – Sri Lanka – Holiday Bungalow Katumana
This well appointed Bungalow is just 4 kms to Nuwara Eliya City Center, An ideal point for all your excursions in & around Nuwara Eliya. Here guests can enjoy easy access to all that Nuwara Eliya can offer.

The friendly staff and superior facilities make an unforgettable stay, making you feel at home
The Bungalow features 6 beautifully appointed guest rooms, Lounge & Dining Room.
NUWARA ELIYA MAHAGASTOTA SRI LANKA
Scenic Tours and Travels – Sri Lanka – Holiday Bungalow Mahagastota
An idyllic family up market Holiday Bungalow offering pleasant living located just 10 minutes from Nuwara Eliya town, The Bungalow consists of 5 Bed Rooms. Attached Bathrooms & Hot Water. Close Proximity to the Lake and all leading Hotels .
Activities
Golf
Hiking / Trekking
Horse Riding
Nature Trails
Photography
Places of Interest
Golf Club
Gregory's Lake
Hakgala Gardens
Horton Plains
Racecourse
FULLY FURNISHED SELF CATERING TV HOT WATER
EN SUITE ROOMS DVD PLAYER PARKING 24 HOUR SECURITY
COOK / MEALS AVAILABLE
NUWARA ELIYA MAHAGASTOTA SRI LANKA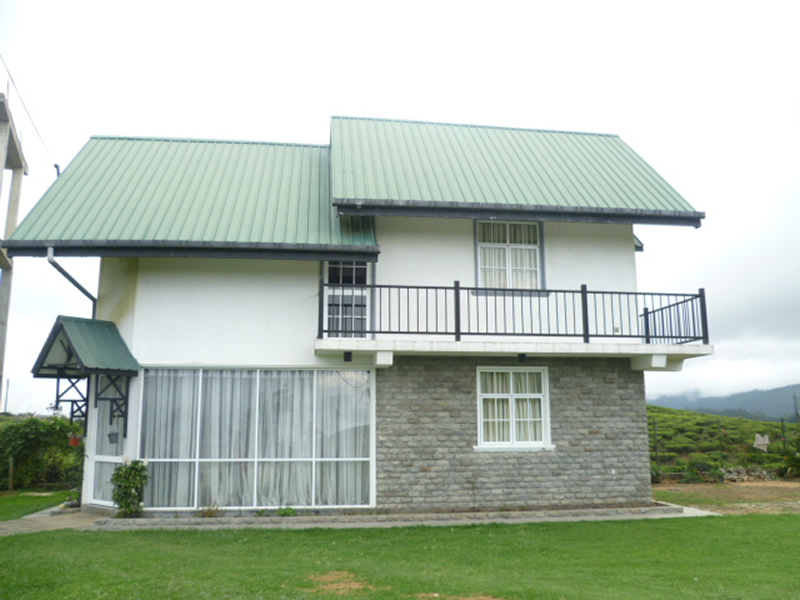 Scenic Tours and Travels – Sri Lanka – 2 Bedroom Holiday Bungalow Mahagastota
Fantastic spacious 2 bedroom bungalow, only 5 minutes away from the Nuwara Eliya town
Have the freedom to make your own meals or have your meals cooked for you whilst enjoying Sri Lankas very own little England.
Includes
Attached Bathrooms
Hot Water
Fully Furnished
TV
Parking